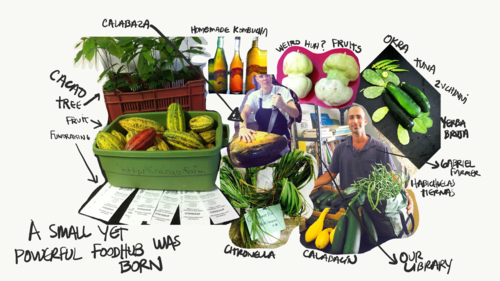 2010-2012
El Departamento de la Comida started in 2010 as Puerto Rico's first multi-farm CSA. We purchased and picked up produce from an average of 10 farms per week and distributed to 150 clients at drop-off locations in San Juan, Caguas and Ponce.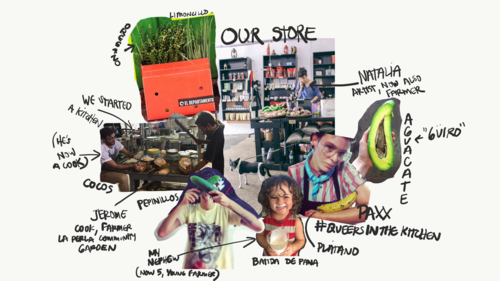 2012-2017
We later expanded into a storefront, kitchen, and restaurant dedicated to local sustainable produce. We have hosted hundreds of events, from cooking classes to urban farming workshops, with followers from all around Puerto Rico and the world.
2017-2018
After hurricanes Irma and María, our restaurant space was destroyed. We focused our efforts on Puerto Rico's food system from the ground up with our farm partners, coordinating and fundraising "solidarity brigades" for over 60 food projects around the islands. During this time, we brought in hundreds of local and international volunteers and raised over $200,000 for relief.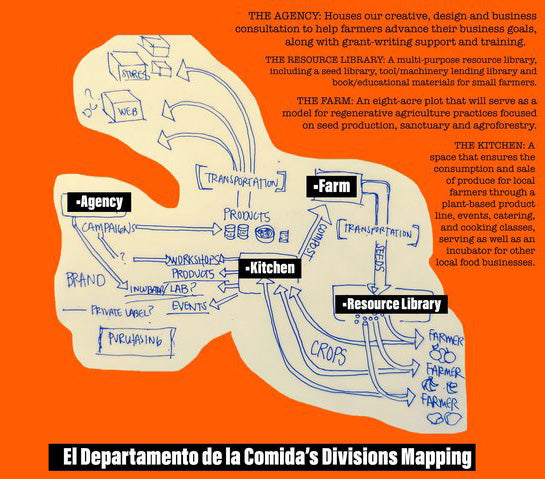 2019- Present
We decided it was time to reopen, but as what? We reorganized and rethought the most effective ways we could continue to support local efforts. After Hurricane María, our model adapted and El Departamento de la Comida opened as a non-profit collective for food sovereignty in Puerto Rico. Our collective acts as an alternative agency, supporting many food projects that do not fit into the services offered by many federal agencies, big non-profits, and the industrial food market.
All of our work revolves around two programs:
AGROTECA / RESOURCE LIBRARY
COCINA / KITCHEN
El Depa por los años [Some images across time]